Home
» scam
» how-australian-katie-nicol-stole-aud-275-from-us
How Australian Katie Nicol stole AUD 275 from us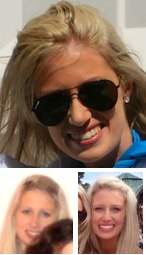 Katie E. Nicol
Katie Nicol had been a customer with us before on several occasions, but she always bought for a modest amount. This time she purchased a relatively expensive product for AUD 257 and used a name and address that was not her own. It appears as if Mrs. Nicol intended from the very start to steal the device by means of deception. Her fraud started by claiming that we had sent her a machine with the wrong plug, an EU plug. When we showed her that she ordered an EU-plug machine and that she could verify this via the confirmation email we had sent her when she placed the order, and when we, as a courtesy, offered to refund her an amount sufficient to buy a travel adapter, she immediately filed a fraudulent PayPal dispute with "Not as described - items missing" as a reason. Simultaneously, she libeled us on various websites such as the RipOff Report, claiming that we had cheated her by sending her the wrong merchandise and refused to solve the issue, accusing us of being a bunch of criminals who needed to be shut down and that she would move heaven and earth to make that happen by filing complaints against us to PayPal and various "authorities".
Meanwhile, we tried to establish her identity. Our T&C have a clause that state that we will publicly blacklist people who steal from us, and the customer actively agrees to this policy, giving consent that we publish their photographs, amongst other things. It turned out to be quite hard to find a photo of Katie E. Nicol, because several social media accounts existed under that name and none of them had a photo of just an individual woman. We did discover that Mrs. Nicol had gone to La Trobe University, and her name was listed as one of the people in this photo: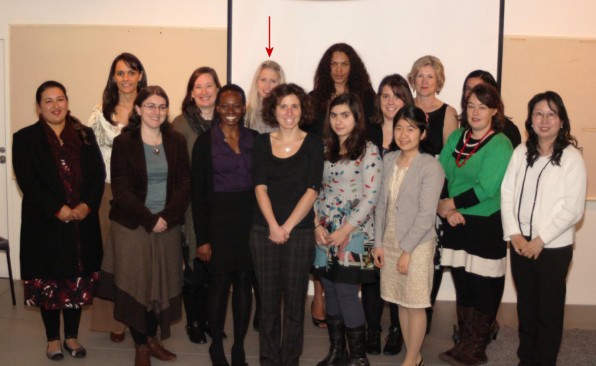 We have explicit permission from Katie E. Nicol to republish this photo (conversation & IP's logged).
We then went through all Facebook and Twitter accounts from people named "Katie Nicol" and we tried to find the common denominator, a person that would appear in both the social media account's profile picture and the university picture. We found a Twitter account @KatieNicol08 where one of the girls in the picture was the same as that in the La Trobe photo: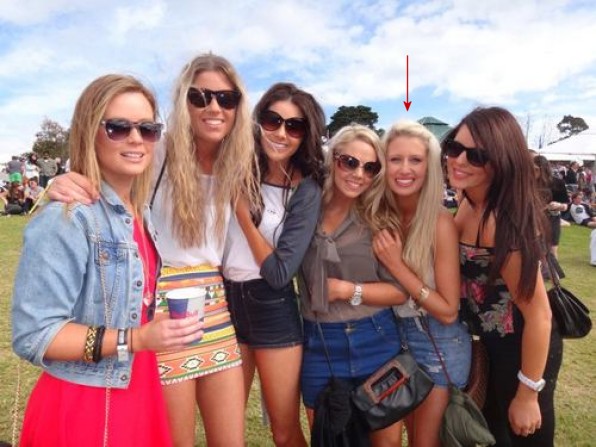 We have explicit permission from Katie E. Nicol to republish this photo (conversation & IP's logged).
Just to be absolutely certain, we searched again for her name and examined the images that came up. A Katie Nicol in Victoria, Australia was said to be in this picture: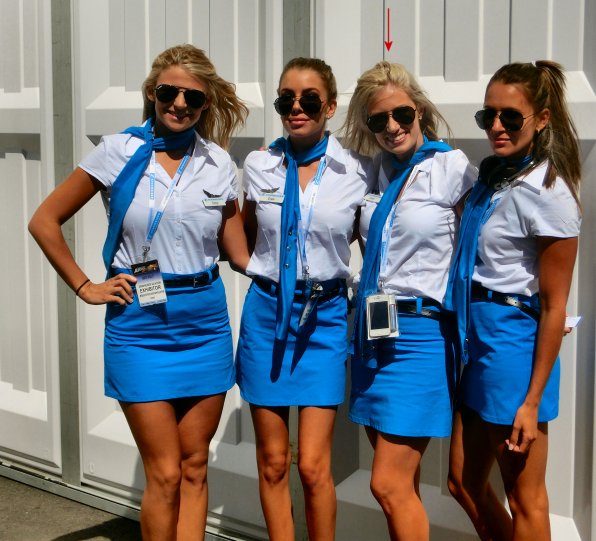 We have explicit permission from Katie E. Nicol to republish this photo (conversation & IP's logged).
So now we knew how the thief looked like. Theft is a growing problem for online merchants and we decided to fight back. Other merchants fear the inevitable torrent of threats and libel that will be unleashed onto them by the fraudsters in such a case, but we're not afraid of that. Exposing scammers in the Health & Beauty sphere is an important part of what we do - we're not going to roll over and take it silently when we're the ones being scammed and publicly smeared. When more merchants start to publicly blacklist fraudsters, the problem will eventually disappear.
Katie E. Nicol proceeded to defraud us in a rather amateuristic manner: PayPal refunded her and asked her to ship the merchandise back to us. However the weight of her shipment was only 130 grams, recorded in the tracking information. While the weight of the machine exceeds 400 grams and our proof of shipment shows 581 grams for the parcel we sent her. On top of that, our customs called us, saying that her parcel was completely empty and that they discovered this by X-raying. We asked them to confirmed this by email, which they did. They sent the package back to her, so we never took possession of it. PayPal told us that they did not care about our proof that Katie Nicol had defrauded us - if we wanted to have a chance of PayPal re-opening the case, we'd need a police report, even though PayPal claimed in an email to us that they would only refund Mrs. Nicol when tracking information showed that we had received her shipment. This gives plenty of cause to sue PayPal in case they ultimately decided to decide the case in the thief's favor, but that would be a civil matter for small claims court. Katie Nicol in Melbourne, Victoria, Australia is guilty of fraud and that is a criminal matter with a potential prison sentence as a consequence (especially because it is paired with serious libel, a criminal offense in Australia) , hence the following police report (scan of original document issued to us by the Police will follow):
POLICE COMPLAINT
Against:
Katie E. Nicol 27 Hull Street Richmond, Victoria 3226 Australia
Katie E. Nicol c/o Marisa Lavars 18 Endeavour Drive Ocean Grove, Victoria 3226 Australia
On December 4, 2015, Katie E. Nicol bought from our online store a skin needling machine for AUD 257 (see our attached invoice nr. 73918, exhibit A). She used the following shipping address: MARISA LAVARS, 18 ENDEAVOUR DRIVE, OCEAN GROVE, VICTORIA 3226, AUSTRALIA and email address katie.e.nicol@hotmail.com.
Katie Nicol has purchased several times from us before and her last known address is KATIE NICOL, 27 HULL ST., RICHMOND, VICTORIA 3121, AUSTRALIA. She told us that the Ocean Grove address is her "work address".
On Jan 21, 2016 Mrs. Nicol contacted us via our support ticketing system, using the name "Katie Nicol" and email address katie.e.nicol@hotmail.com and claimed she did not order a machine with a EU plug. We showed her our invoice and order copy, proving she was mistaken.
Mrs. Nicol then filed a payment dispute with our payment processor PayPal.
PayPal asked her to ship the machine back to us and PayPal notified us of the return shipment tracking nr. RQ048496252AU (see attachment email, exhibit B). Tracking information for that shipment shows a weight of 130 grams (see attached tracking info, exhibit C), while the weight of the shipment should have been approx. 600 grams (see attached shipping info, exhibit D). The merchandise without any packaging weighs more than 400 grams.
On February 8, 2016 PayPal refunded Mrs. Nicol the cost of the machine (see attachment email, exhibit E).
On February 24, 2016, Mr. P?emysl Šámal from Czech customs telephoned us and said they X-rayed Mrs. Nicol's return shipment and found it filled with newspaper only. He confirmed this in two emails, (see attached exhibit F). We replied we would like to have the shipment returned to Mrs. Nicol as "fraudulent", and Czech customs confirmed they would do so, which they did on February 25, 2016 (see attached tracking information, exhibit C). We informed PayPal by email of the fraud (see attachment email, exhibit G) and we formally appealed the then already closed dispute case with PayPal.
On February 27, 2016, PayPal demanded we submit to them a Police complaint against Katie E. Nicol, otherwise PayPal would refuse to reopen the case (see attached email, exhibit H), blocking a return of our property, the AUD 257 that PayPal had refunded Mrs. Nicol. PayPal violated their promise of February 8, 2016 (see attached email, exhibit B), where they said that Mrs. Nicol would only be refunded when the tracking status showed a receipt by us of the merchandise.
The current situation is that Mrs. Katie Nicol has fraudulent posession of our merchandise, without having paid for it. Our damage is AUD 257. In addition, Mrs. Nicol has libeled us online, but we will sue her in Australia for this. We hereby file a complaint against Mrs. Katie Nicol for fraud.
UPDATE: PayPal sided with us after we sent them the correspondence with our customs, who confirmed she sent us an empty box. We were refunded and we quote our PayPal account manager: "I have just taken the time to review the matter again with a colleague of mine and we have found in your favour on the matter. We have moved ahead to issue you a credit for the full amount of the transaction as you were covered through our Seller Protection policy program. We will also move to take action towards the buyer on the matter, however due to data protection I am not able to share any further details on this matter with you."
Certified pure Lufenuron against Candida in animals. Guidelines for large primates: PDF