Home
» scam
» why-there-are-bad-reviews-about-vaughter-wellness-owndoc-com-sarah-vaughter
The real reason there are some bad reviews about Vaughter Wellness / Owndoc.com / Sarah Vaughter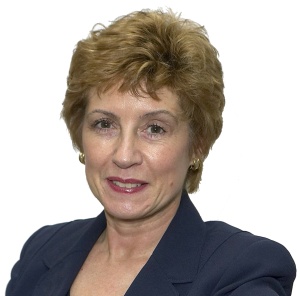 My name is Sarah Vaughter. I run this company. To me, the customer is ALWAYS right. I make sure that all our customers are always satisfied, at least to the full extent that my company has legal or ethical liability. The latter means always believing a customer on their word, even when it means we have to send a replacement without having evidence of a non-delivery or a faulty product. We usually send two replacements. So why are there bad reviews for my company? The bad reviews are not made by customers of ours, that's the short and simple truth. Example: A customer who files a chargeback for several hundred dollars for a "unauthorized transaction" and turns out to be a scammer is not a customer - it's a thief and we publicly blacklist thieves with every scrap of information we can obtain about them, as per our T&C they agreed to, and they retaliate by producing fake "bad reviews", accusing owndoc and Vaughter Wellness / Sarah Vaughter of intimidation, blackmail, harassment, not shipping what they ordered etc.
All bad reviews I know of for Owndoc, Vaughter Wellness and Sarah Vaughter are made in extremely bad faith, meaning they are are either wholly fictional or deliberately misrepresent things with falsehoods. A well-documented example where we prove our innocence is here, where Abraham Cho falsely accuses us of stealing $200 from him, in revenge for us rejecting him as a customer. These attack pieces are intended to inflict maximum damage and can be easily recognized as such, by going so much over the top in the allegations that it becomes clear that the reviewer has ulterior motives. The allegations never are substantiated with evidence and are always anonymous. They are made as revenge for one of the following:
Our exposure of a "customer" who did a fraudulent chargeback,
Our exposure of an unethical competitor,
Our exposure of quackery.

Fraudulent "customers"
The majority of the fake bad reviews we get is from fraudulent customers, people who sign for an expensive delivery and then shamelessly file a chargeback and get away with it. We suffer a 0.1% fraudulent chargeback rate, which is on the low side. Normally, merchants simply absorb the damage and move on, without doing anything to defend themselves or expose the fraudulent customer. We however are unique in that we publicly blacklist thieves, including pictures of the offender in case they caused enormous damage to us by libeling us online. We do this because I hate the feeling of being ripped off by a sociopath. And I hate to have to fire people because a thief takes revenge for a blacklisting by lying about us online. We have become a victim of a fraud around 75 times now, often for hundreds of dollars, making a total of say $15,000. That's on roughly 75000 customers. We've been in business for over seven years at the time of writing. That makes us victim of theft nearly every month. I hate fraud because we try to keep our prices as low as possible. We don't advertise, we save on expensive packaging, we design our own site, all to keep prices low. Yet we lose many thousands of dollars a year on fraud. I don't want to run a store when shoplifters can rob us with impunity. Moreover, having too many chargebacks means a vendor can lose their payment processor. So we expose fraudsters online. As a preventative measure, as retaliation and as a warning to fellow merchants. You can imagine how some of these scammers retaliate: They counter-attack by smearing our hard-earned reputation. They will file a "Ripoff Report" or set up a free WordPress blog or make an anonymous forum posting and claim all kinds of outrageous things, things no self respecting company in their right mind would ever do. The truth is that our customer is always king in our company. We believe people on their word when they say an untracked package never arrived. We usually replace faulty merchandise with two replacements (except for Derminator machines). We respond speedily and politely (well, I'm sometimes guilty of the typical aspie bluntness but as compensation you got a very speedy answer from the CEO) to customer inquiries. But when a customer steals from us all the money they paid us and keep the merchandise, they cease to be a customer and become a criminal. We fight back against thieves - and hard. We know full well that the result will be a plethora of "bad reviews" and those do far more financial damage than the theft itself, but on the other hand, we do not want to sell to people who believe the word of criminal over our word anyway. We're running this business to support ourselves in a relaxed manner by doing something useful and interesting. We're not interested in getting as rich as possible at the expense of our conscience or self respect. That is why we expose fraudulent "customers", and that is why they defame us in return.

Unethical competitors
Many vendors in the health and beauty space are unethical. They sell a wide variety of expensive creams and potions. Generally it's bad value for money. We only sell things that have solid scientific proof to back up their efficacy, such as vitamins. We have no qualms exposing particularly unethical competitors, such as those who make false claims and support them with fake before-and-after pictures. Or people who are on the run for the FBI, live in a country with no extradition treaty with the US and sell toxic Chinese pesticide as a "cure for Cancer". We know for a fact that some of these competitors have filed bogus allegations against us all over the place. They file BBB complaints and drag our name through the dust. The crucial difference is that when we drag someone's name through the dust, they deserve it. It's part of what we do, this refreshing dose of truth is how we got our core readership and it's part of why we are still in business, in spite of the fact that we've never advertised.

Our exposure of quackery
We have exposed several major medical scams in the past. Our articles on MMS, ThreeLac and the GAPS diet are good examples. People have been diverted from proper treatment or lost considerable amounts of money due to such scams. A lot of those scams operate like a religion with their own high priests (occupying the top of the affiliate sales pyramid) and devotees. There is so much money and ego involved that absolutely ruthless hit pieces were published as a consequence of us exposing those quackery scams (always with many hard arguments!). Some of those hit pieces are absolutely brutal and aim to utterly destroy our company with lies.

Why blacklist fraudsters when the consequence is fake bad reviews?
We do not bend to threats of committing further crimes against us by thieves. That's not in our character. We're journalists who expose fraudsters as part of what we do for a living. Money comes after honesty and moral integrity. Thieves should be punished or fraud becomes more and more common. We had to abandon selling on Amazon, because 14% of customers, shipped an untracked package, claimed they never received it, vs. 1% of such orders via our own site. A thief who blackmails us with the threat of libelous reviews will have to deal with the fact that they'll be plastered all over the Internet as the criminals they are. With photo and address. The thieves often have more to lose, relatively speaking, than we do. Only the dumbest psychopaths are so stupid as to libel us online after we publicly blacklisted them for fraud. Those people will see the details of their dirty deeds online for everyone to read - forever. People search online nowadays before they enter any type of relationship. It can be a prospective employer, (business)partner, landlord or bank. We enjoy viral popularity. Our tens of thousands of happy customers know we're bona-fide, in spite of the smear tactics of sociopaths. But we always find out exactly who they are and they'll have to deal with permanent public exposure. We never remove a blacklisting, unless we receive an apology and compensation for our damages. Any type of libel would have to be removed as well. That means that for ex. when a thief filed a libelous RipOff Report on us (which is unremovable), our exposure of them will also be eternal, because we'll file a rebuttal on the same RipOff Report. Including photos of the offender and their address. If the fraudster made some kind of libelous blog posting on us to which we can't respond, we'll create our own, heavily SEO'ed web page on the fraudster, with many more details than a mere regular blacklisting. We can do the same thing to them as they do to us. The criminal can only "win" when they change their name and get plastic surgery.
Certified pure Lufenuron against Candida in animals. Guidelines for large primates: PDF