Alopecia dermaneedling with the Derminator - before and after
These images were provided by our customers and document a nearly full recovery from androgenic pattern baldness, using a combination of dermaneedling and Minoxidil.


First case
The treatment protocol follows below. The needling instrument used is our
Derminator® 2
.
Before pictures: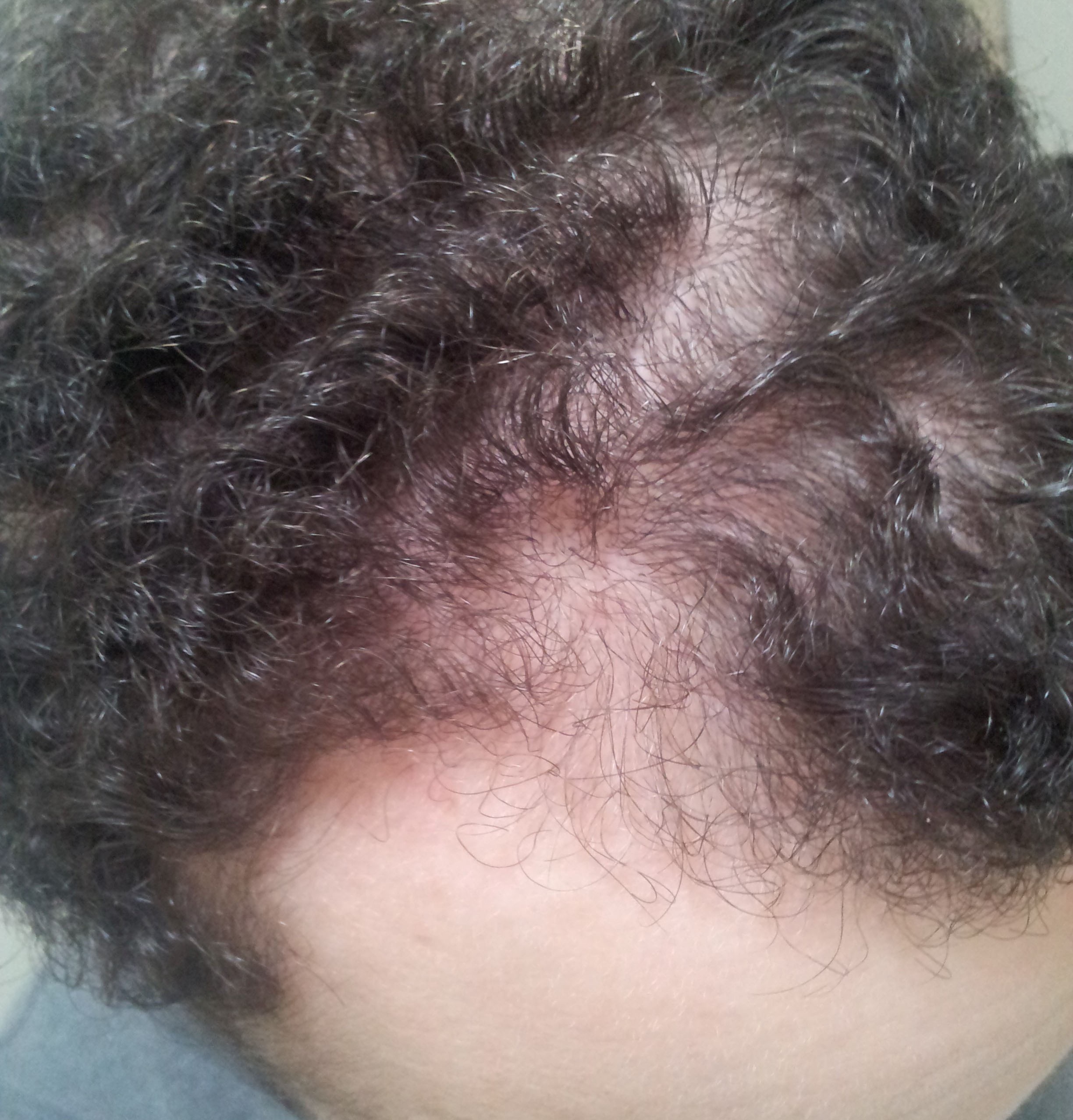 After pictures: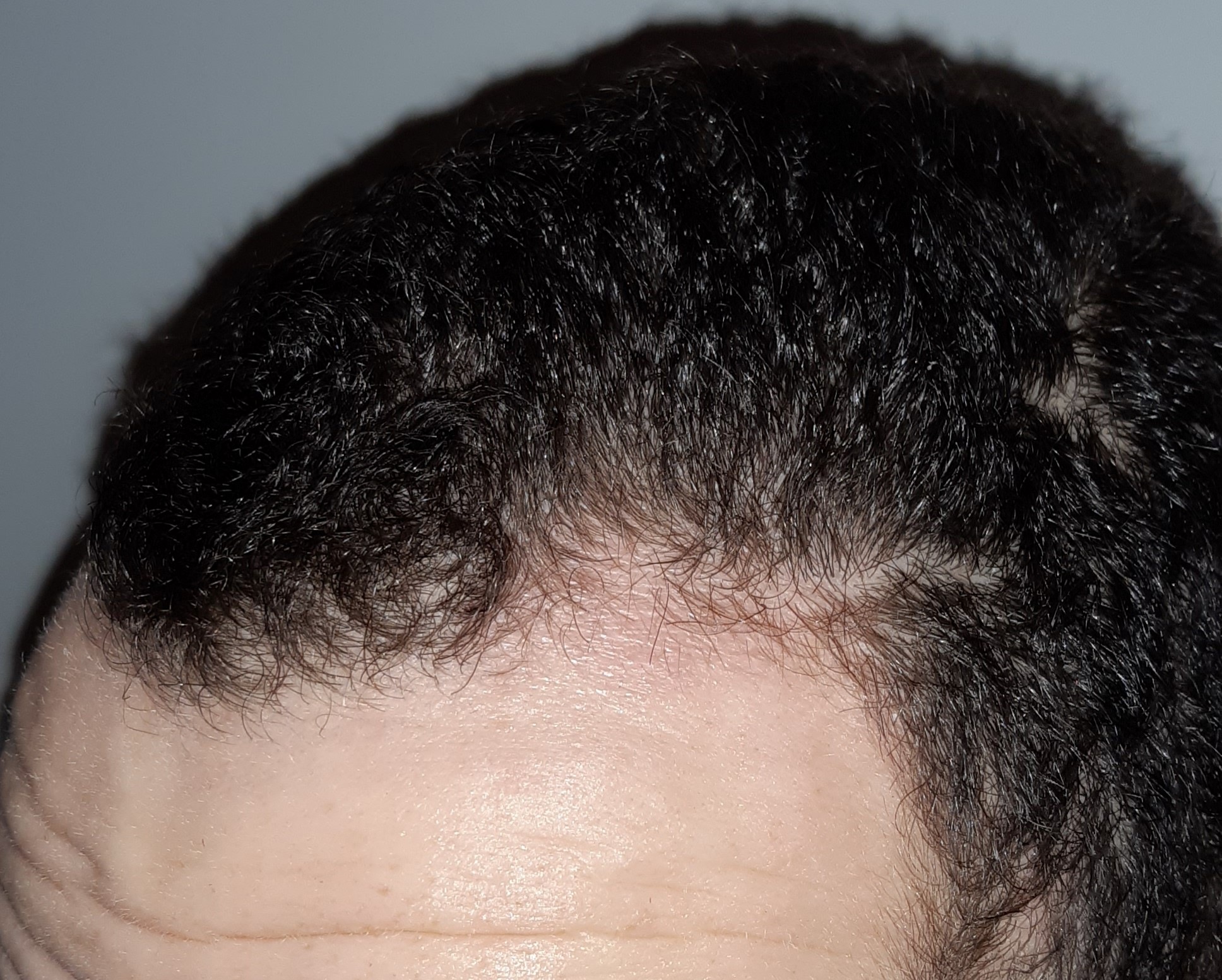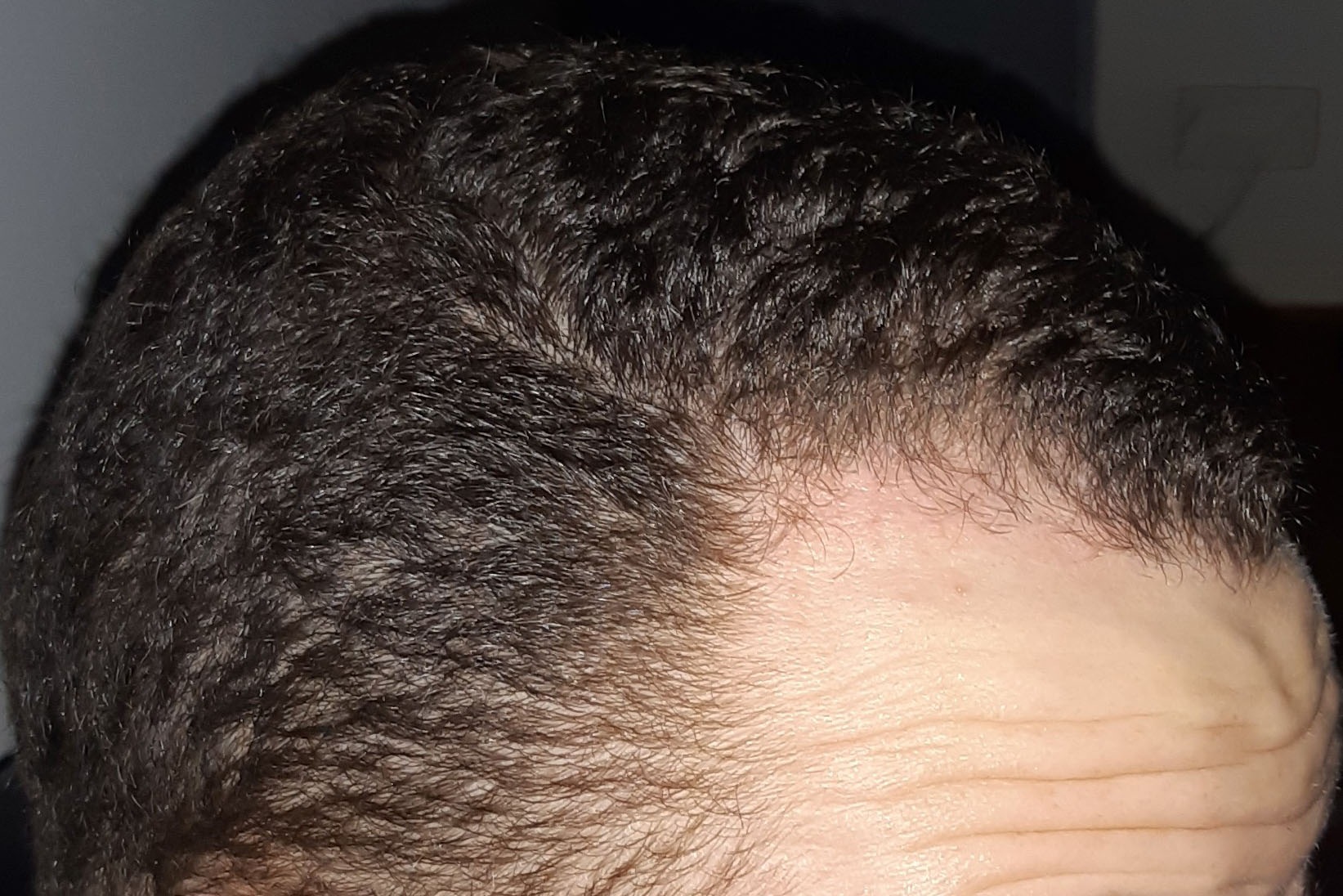 Hi OwnDoc!

I am a 23 year old man with male pattern hair loss which started around the age of 17. At the age of 18 and a half I was seen by a dermatologist and prescribed hair loss medications (finasteride and minoxidil). I saw some improvement taking these but was frustrated with the very slow progress.

In 2019, at age 21 I purchased a manual dermaroller (not from owndoc) Using this was slow and painful, and it was difficult to get consistent penetration and coverage. Moreover, the wounds created were sometimes too large which risked the formation of scars.

Given the difficulties of the manual dermaroller, in mid-2019 I bought the Derminator 2. The Derminator 2 is user-friendly, reliable, well-engineered, and robust, not to mention much safer than a manual roller. I am able to microneedle areas of my scalp very evenly and quickly, which minimises any pain. The wounds created are tiny and so there is no risk of scarring. I've followed your instructions on sterilising the cartridges and they are still in perfect condition 18 months later. The infadolan ointment is the perfect thing to apply afterwards!

I don't tend to microneedle to a strict schedule but during 2019 and 2020 I used the Derminator perhaps twice a month at a depth of 2-2.5mm, waiting until the skin had completely healed before treating the area again. I currently microneedle small areas as needed.

In terms of results, I find that immediately after needling, the scalp tension and discomfort that can present with pattern hair loss is reduced, and my scalp feels loose and not itchy. There is no lasting pain. Over the past 18 months, my hair density has improved all over and particularly in the areas that most concern me: the left and right corners of the frontal scalp. Apart from this my hair looks healthier, and my frontal hairline is almost the same as someone with no balding. I think microneedling is particularly suitable for stimulating miniaturised/vellus hairs (which may be regrowing back from medication) to turn into thick, pigmented, terminal hairs.

It is true that the improvement I've seen is due in part to the medication I take. An advantage of microneedling worth mentioning is that, compared to oral medications, the potential for systemic side effects is negligible. Combined with sensible measures to prevent infection, this makes it a very safe treatment. Furthermore, the improvements from medications do not persist if the medication is stopped, which is not the case for microneedling in my experience.

Finally, I have also used the Derminator to treat fine lines and stretch marks, and have been pleased with what I've seen! This versatility is a great strength.


Second case
The exact treatment protocol follows below. The needling instrument used is our Derminator® 2.



PROTOCOL:
I began scalp microneedling on March 17, 2019.
Initially, I used a .75 mm dermaroller twice daily, with immediate application of a Minoxidil 5% solution.
I performed a weekly session with a 1.5 dermaroller, again with immediate application of Minoxidil, and Ors "hair food" after microneedling.
On this day, only one session was performed, not the 2x daily, and on the following day, I would do one session with a .75 mm roller.
I switched to the Derminator 2 mid-May, and repeated the same protocol, substituting the Derminator (on fast setting and same depths) for the dermaroller.
I saw results as soon as 1 week after beginning protocol; I could observe new hair growth forming in a spiral, innermost point of spiral first. I used some additional products as well: Copper peptide spray and MSM cream.
It is difficult to gauge the impact of these products, but I can say with certainty that microneedling is the primary catalyst for my recent hair regrowth, as I had used Minoxidil regularly for decades and had used it in conjunction with Finasteride for a year or more when in my early thirties.
Obviously, my hair loss was not defeated by those products alone. I am 57 now. I now have a maintenance routine of perhaps 4x a week a once-daily session with the Derminator at .75 mm, fast speed, and 1 session with derminator at 1.50 to 2.00 mm every ten days or so.
There was a period where I discontinued my regimen for about two months, due to suffering a broken tibia as a result of an auto collision. I noticed a deterioration of hair quality, and the thinning process seemed to resume. This was corrected as I resumed my protocol. I should mention that I have been using Dutasteride since June 2019 or so, and continued to use it during the 2 month period that I discontinued microneedling and Minoxidil due to discomfort sitting for any length of time. As I said, it appeared to me that my hair loss resumed in the absence of the microneedling and Minoxidil treatments.


Third case
The below photos were taken six months apart. The procedure was 1.5 mm, fast speed once a week. Followed by applying a mixture of coconut oil and rosemary oil. "That was all I did for my hair, no medication, Minoxidil, etc."

Before picture, taken September 29, 2020: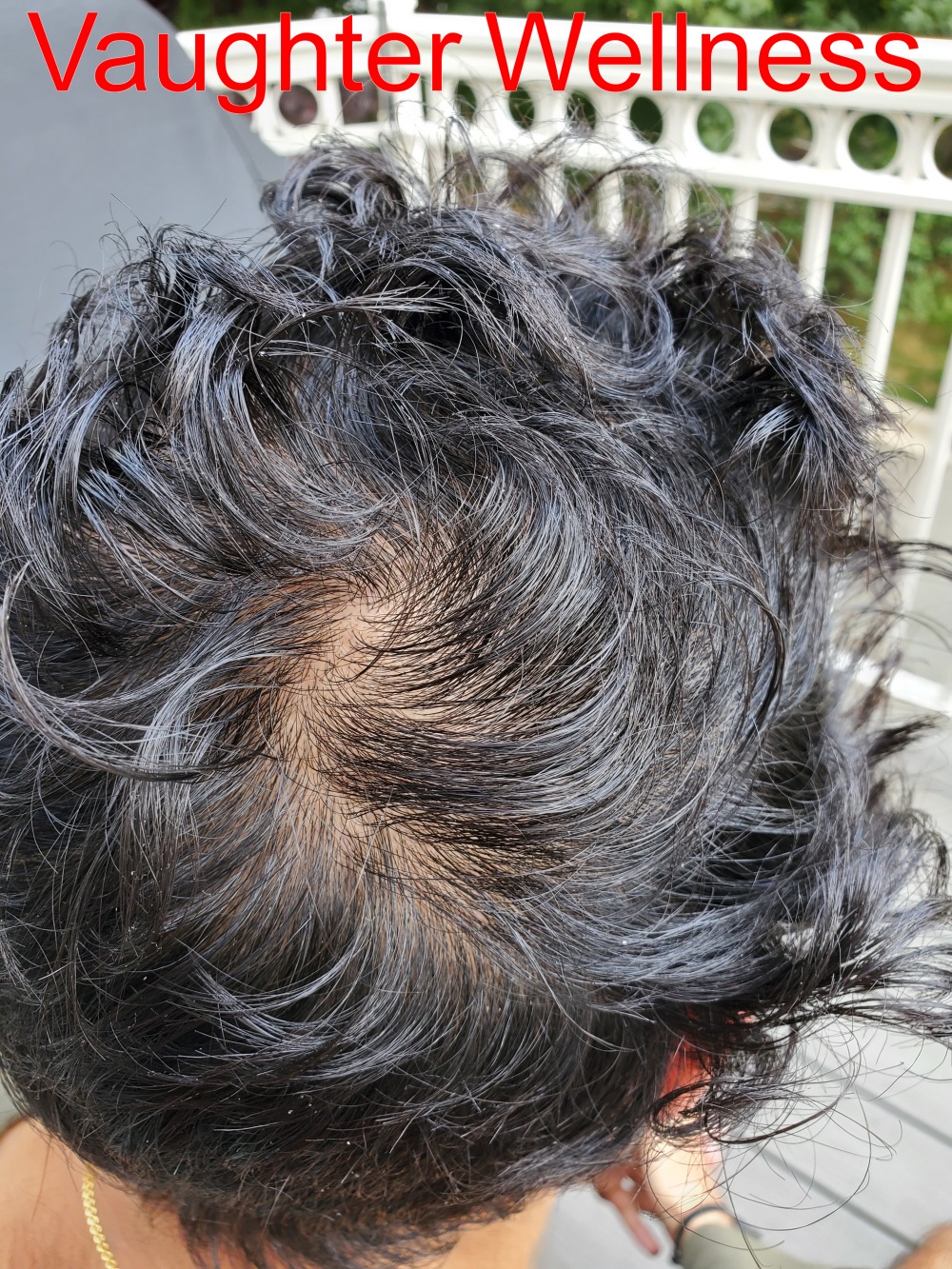 After picture, taken March 29, 2021: